Italian tuscan cigars
A brief introduction
Lately there has been a lot of talk on English YouTube channels about tuscan cigars, sometimes also called kentucky cheroots or simply Italian cigars. GustoTabacco is a free and independent Italian webzine created by smokers for smokers and this article is dedicated to all foreign aficionados who want to know more about the traditional cigars of our country. Please note that when we talk about tuscan cigars, rather than a brand (the "Sigaro Toscano" brand is property of Manifatture Sigaro Toscano) we are referring to traditional cigars of bi-truncated cone-shaped or truncated cone-shaped format, handmade or machine-machine-made in Italy, using fermented Kentucky Fire-Cured tobacco.
Before moving on to an overview of the production of today's tuscan cigars in Italy, it is necessary to talk a little about it's history.
In 2018, Italian smokers celebrate the two hundred year history of this type of cigar, born almost by chance in 1815 and produced on a large scale from 1818, when the first factory was inaugurated.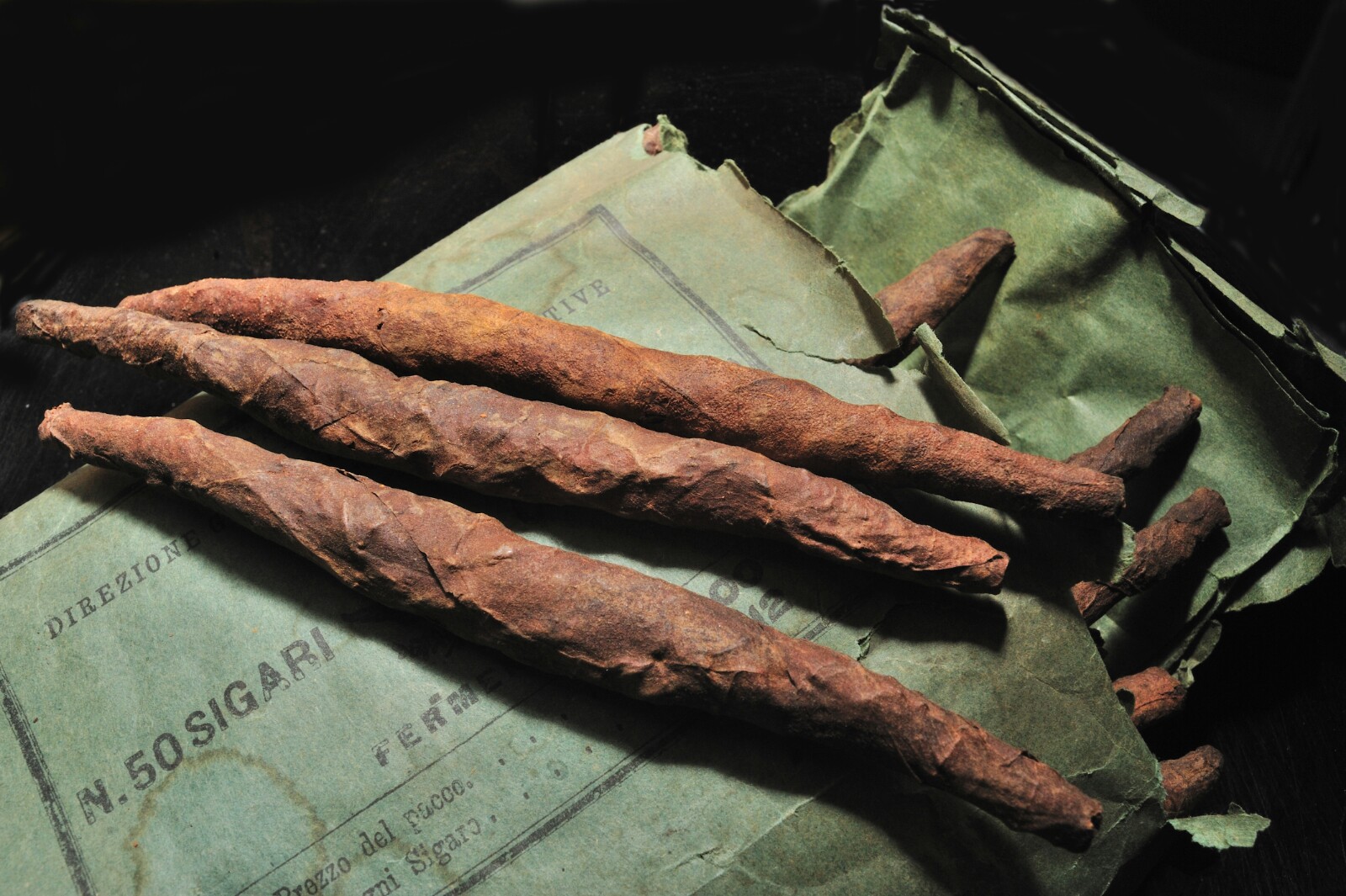 But this year there is also another important anniversary, of which perhaps no one will talk about. In Italy, 1998 was in fact a year of crucial importance to the history of tobacco because it was the year when the production of smoking products was deregulated. Until then, only the Italian Republic, through the State Monopoly (Monopoli di Stato – AAMS) could produce cigars and cigarettes. The same thing was happening in other European countries, such as France with SEITA. Today, once the necessary permits are obtained (with a rather complex process), private companies can now produce cigars and cigarettes. It is clear that this was an epochal turning point. The AAMS was stripped of the exclusive role of producer: all the factories and manufactures provisionally passed to Ente Tabacchi Italiano (ETI), a public body that in 2000 was transformed into a joint stock company, to be then finally sold in 2004 to the private company British American Tobacco (BAT). We are talking about dozens of factories, including, of course, also cigar manufacturers, which passed first to ETI and then to BAT Italia. Eventually, BAT Italia sold the former State cigar factories to SECI S.p.a. (Maccaferri Industrial Group).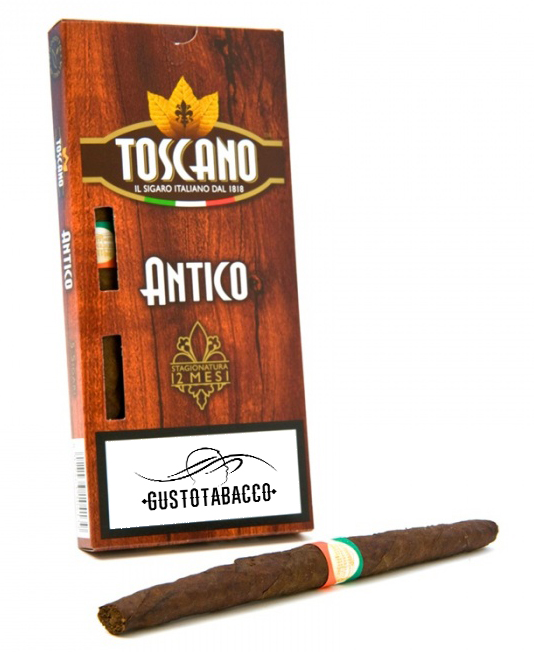 This is how Manifatture Sigaro Toscano (MST – in Eng. Tuscan Cigar Manufactures) was born in 2006. Today MST is the biggest cigar maker in the country and owns the "Sigaro Toscano" brand (which in Italian simply means "Cigar of Tuscany" or "Made in Tuscany"). In its twelve years of history, MST has released different new cigars and sales have grown: most are machine-made short fillers, many of which are flavoured. In Italy, many smokers, including us, have noticed that the quality has dropped: even the Toscano Originale, Fatto a Mano (handmade) and declared Medium Filler, has worsened in the last three years and many of us have abandoned it. Nevertheless, the MST cigars are the best-selling and widespread in the country.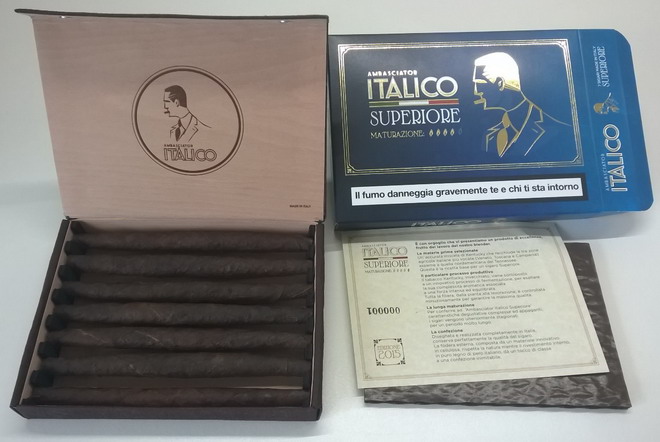 Yet, since the deregulation of production, the market has finally been enriched: Moderno Opificio del Sigaro Toscano (Eng. Modern Manufacture of Italian Cigar), which produces the "Ambasciator Italico" cigars, and Compagnia Toscana Sigari (Eng. Tuscan Cigar Company) which produces "Tornabuoni" cigars, were born. These two new companies are much smaller than MST and certainly less known outside Italy, but in a short time they have found their share in the market. Unable to compete in terms of numbers, they have focused on quality.
Moderno Opificio del Sigaro Italiano (MOSI) was born in 2015 in Veneto, in Orsago. They recruited Domenico Napoletano who worked for decades as Master Blender at the State Monopoly and at MST until 2009. The Ambasciator Italico cigars are Short Filler, machine-made with care and without the flaws found in many MST cigars (excess of salty taste, aromatic imbalances, etc.). Their top of the range is the Ambasciator Italico Superiore, with a blend of Italian and American Kentucky. Many italian smokers consider the Ambasciator Italico as a whole better than the cigars produced by MST in the same price range.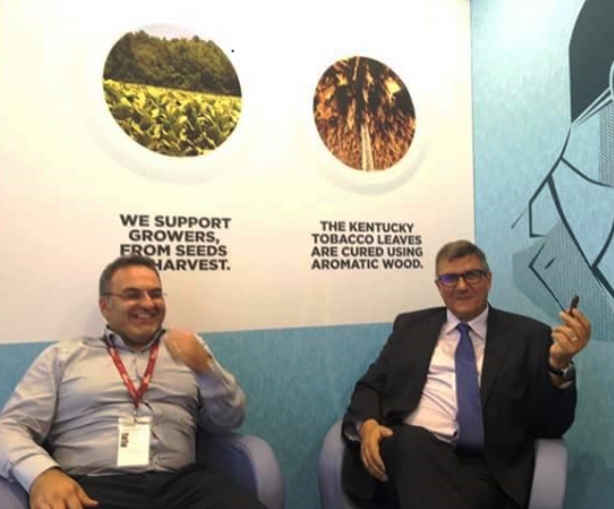 Compagnia Toscana Sigari (CTS) was founded in Sansepolcro (in Valtiberina, Tuscany) in 2015 by Gabriele Zippilli, an agronomist and farmer with extensive experience in the field. Mastro Tornabuoni cigars are his Premium cigars, Totalmente a Mano (totally handmade) and Long Filler. They are puros, in the sense that they consist exclusively of Kentucky Fire-Cured, grown and processed by the same company in Valtiberina. They are complex cigars, composed of heavy, oily and strong tobaccos, aromatically dark and authentically tuscan. CTS also produces a line of Short Fillers machine-made, but always worked entirely in Italy, and also Super Premium cigars (Totalmente a Mano and Long Filler), cru such as Orciolo (the first tuscan cigar made of 100% Kentucky BIO), Tornabuoni Cospaia and others.
At this point, some of you might ask: what are the real tuscan cigars? As in all sectors, even among the tuscans, mass market products are sold by larger companies, and premium products from smaller companies. As always, the former are the most famous and, as always, some are good, some are not. In any case, two hundred years after the birth of the first factory, tuscan cigars are more alive than ever.